Human Physiology: An Integrated Approach plus Pearson Mastering Anatomy & Physiology with Pearson eText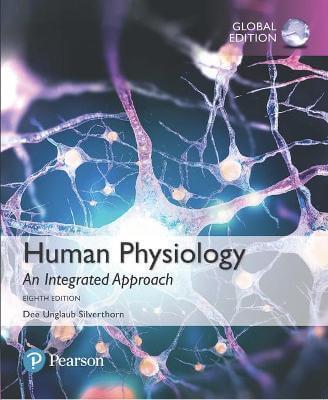 Order
Delivery
Payment
Human Physiology: An Integrated Approach plus Pearson Mastering Anatomy & Physiology with Pearson eText
Pick Up from store:
Free
Pick-up point. KYIV. Dniprovs'ka naberezhna, 26 (Montessori. First Steps)
Pick Up from your local Nova Poshta office: at the delivery service rates
According to the tariffs of the delivery service (all orders over 2000 uah are free from delivery cost)
According to the rates of the delivery service
Not available in your city
Online payment via LiqPay
Cashless payment for individuals and legal entities
Product description
Reviews (0)
For courses in Human Physiology.
This package includes Pearson Mastering A&P.Move beyond memorization: Prepare students for tomorrow's challenges. Human Physiology: An Integrated Approach is the #1 best-selling 1-semester human physiology text world-wide.
The 8th Edition engages students in developing a deeper understanding of human physiology by guiding them to think critically and equipping them to solve real-world problems. Updates, such as new Try It activities and detailed teaching suggestions in the new Ready-to-Go Teaching Modules, help students learn and apply mapping skills, graphing skills, and data interpretation skills.
The text reflects Dr. Silverthorn's active learning style of instruction and builds upon the thorough integration of "big picture" themes with up-to-date cellular and molecular physiology topics that have always been the foundation of her approach.
Pearson Mastering A&P features new Interactive Physiology 2.0 tutorials, new Try It!
Coaching Activities, and Phys in Action!
Video Tutors, complementing Human Physiology and providing a cohesive learning experience for today's learners.
Reach every student by pairing this text with Pearson Mastering A&PMastering™ is the teaching and learning platform that empowers you to reach every student. By combining trusted author content with digital tools and a flexible platform, Mastering personalizes the learning experience and improves results for each student.Pearson Mastering A&P should only be purchased when required by an instructor.
Для того, чтобы оставить отзыв авторизуйтесь