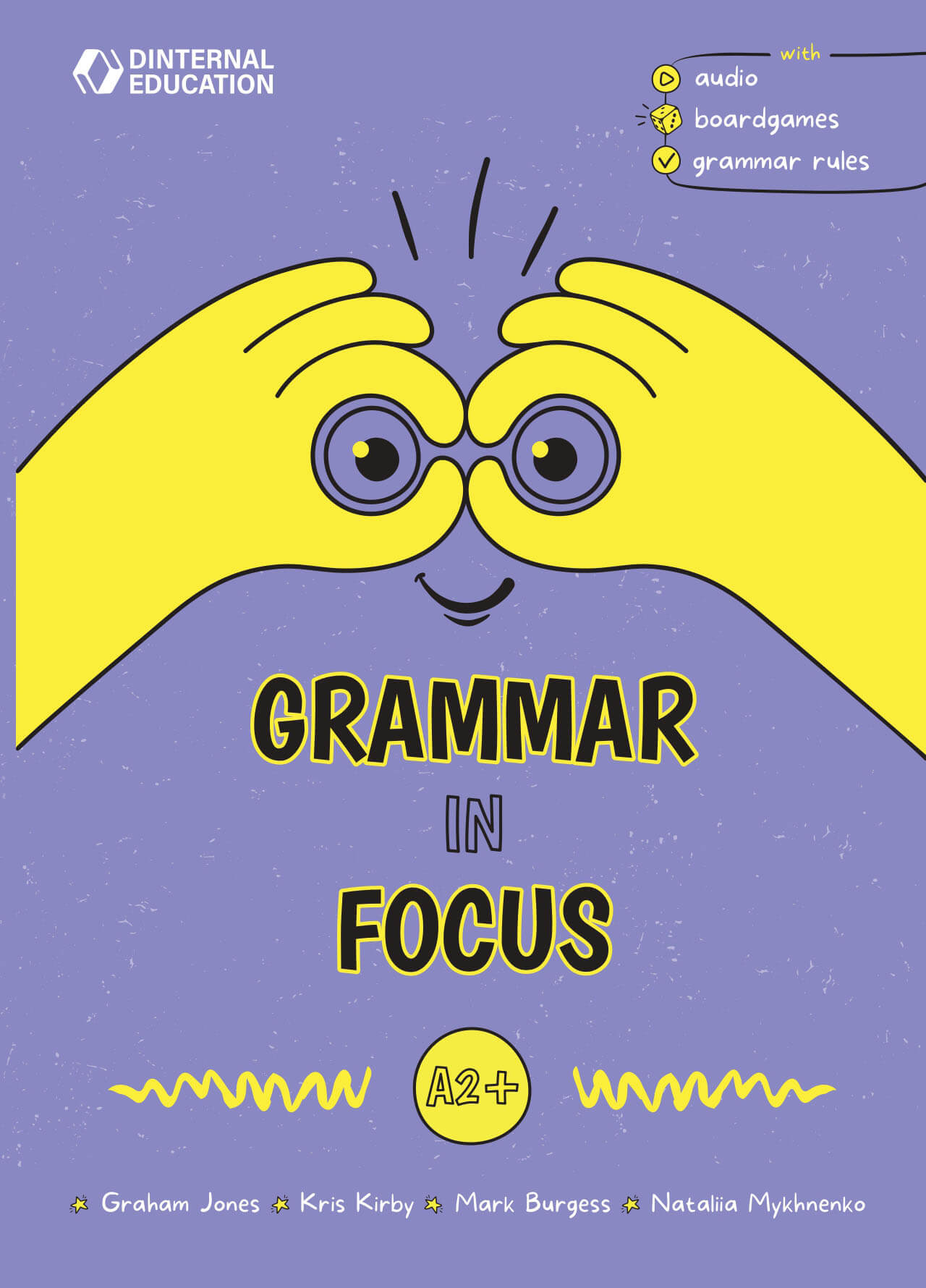 Order
Delivery
Payment
Pick Up from store:
Free
Pick-up point. KYIV. Dniprovs'ka naberezhna, 26 (Montessori. First Steps)
Pick Up from your local Nova Poshta office: at the delivery service rates
According to the tariffs of the delivery service (all orders over 2000 uah are free from delivery cost)
According to the rates of the delivery service
Not available in your city
Online payment via LiqPay
Cashless payment for individuals and legal entities
Product description
Read sample
Reviews (2)
«Grammar in Focus A2+» – це посібник з граматики англійської мови (рівень А2+), розроблений з метою розвитку комунікативного аспекту граматичної компетенції учнів. Автентичні аудіозаписи, зрозумілі пояснення у формі таблиць, цікаві завдання для відпрацювання граматичних тем усно та письмово допоможуть учням впевнено використовувати граматичні структури у повсякденному житті.
Кожен рівень серії GRAMMAR in FOCUS може використовуватись:
як додатковий ресурс для закріплення вивченої граматичної теми;
як матеріал для самостійного опрацювання нових граматичних структур;
для опосередкованої підготовки до мовних іспитів.
Кожен урок побудовано з акцентом на комунікативну складову та спроможність учнів одразу використовувати вивчені граматичні структури у реальному спілкуванні:
вправи на розвиток навичок аудіювання;
SPEAKING та WRITING – завдання на персоналізоване та впевнене продукування вивчених граматичних структур у можливих життєвих ситуаціях;
ZNO PRACTICE – тренувальні вправи у форматі завдань ЗНО з англійської мови;
GRAMMAR BANK – зручні граматичні таблиці з правилами та прикладами;
GRAMMAR DICTATION – розпізнавання цільового граматичного матеріалу на слух;
REVISION – кумулятивне повторення вивченого на декількох уроках;
GRAMMAR BOАRDGAMES – цікаве відпрацювання граматичного матеріалу в ігровій формі у групах/парах.
АУДІО МАТЕРІАЛИ та відповіді доступні за посиланням https://publishing.dinternal-education.ua/grammar-in-focus/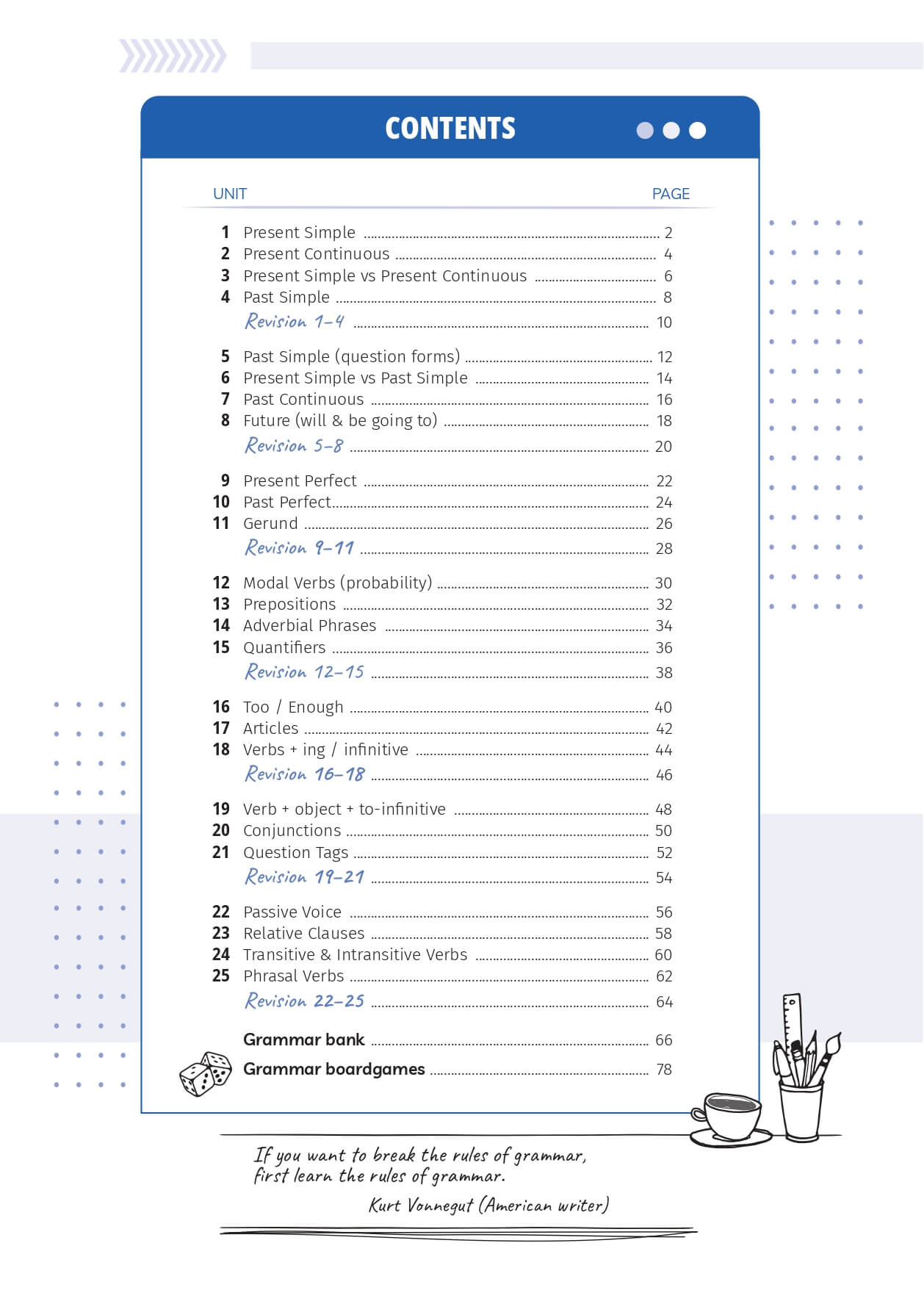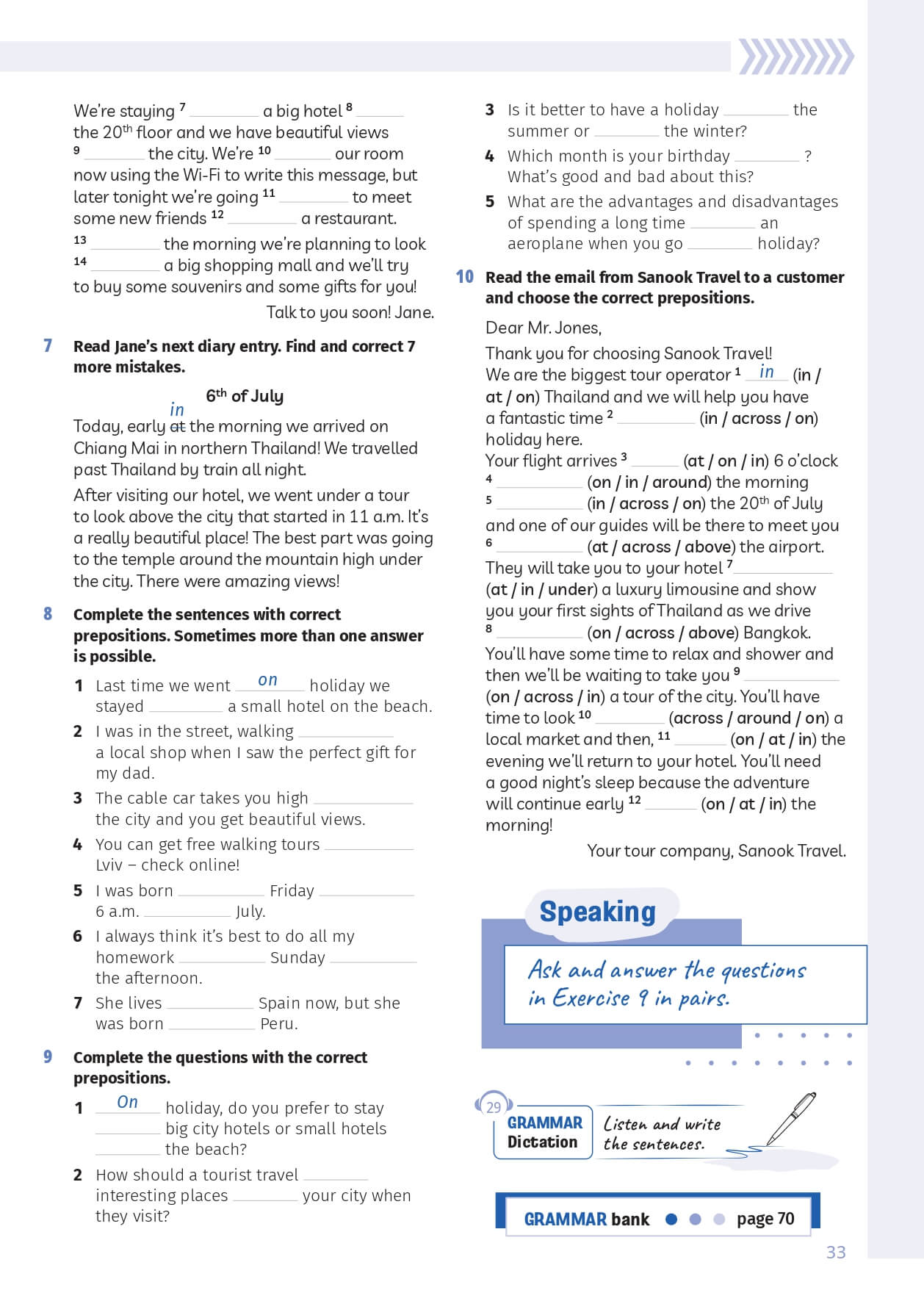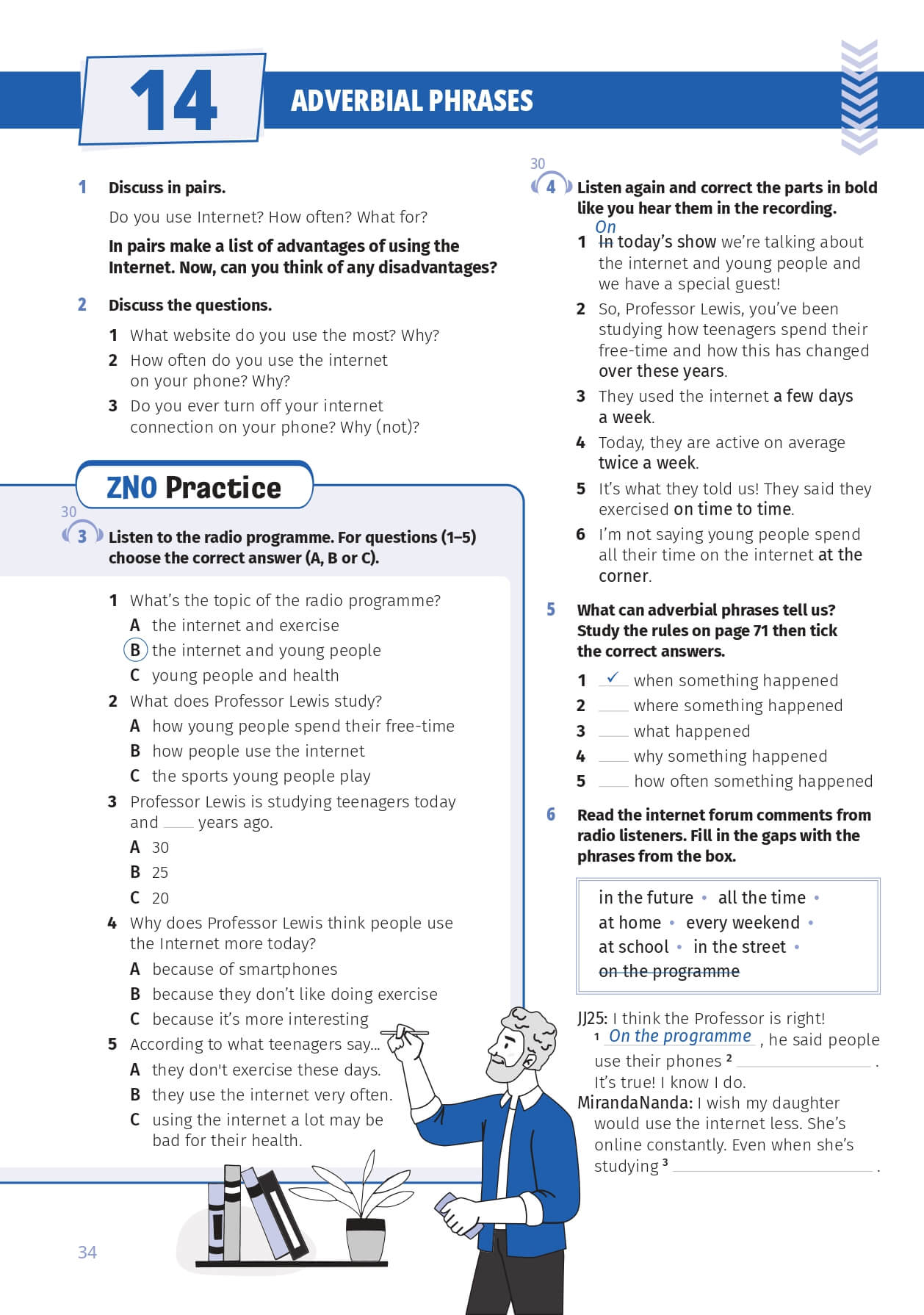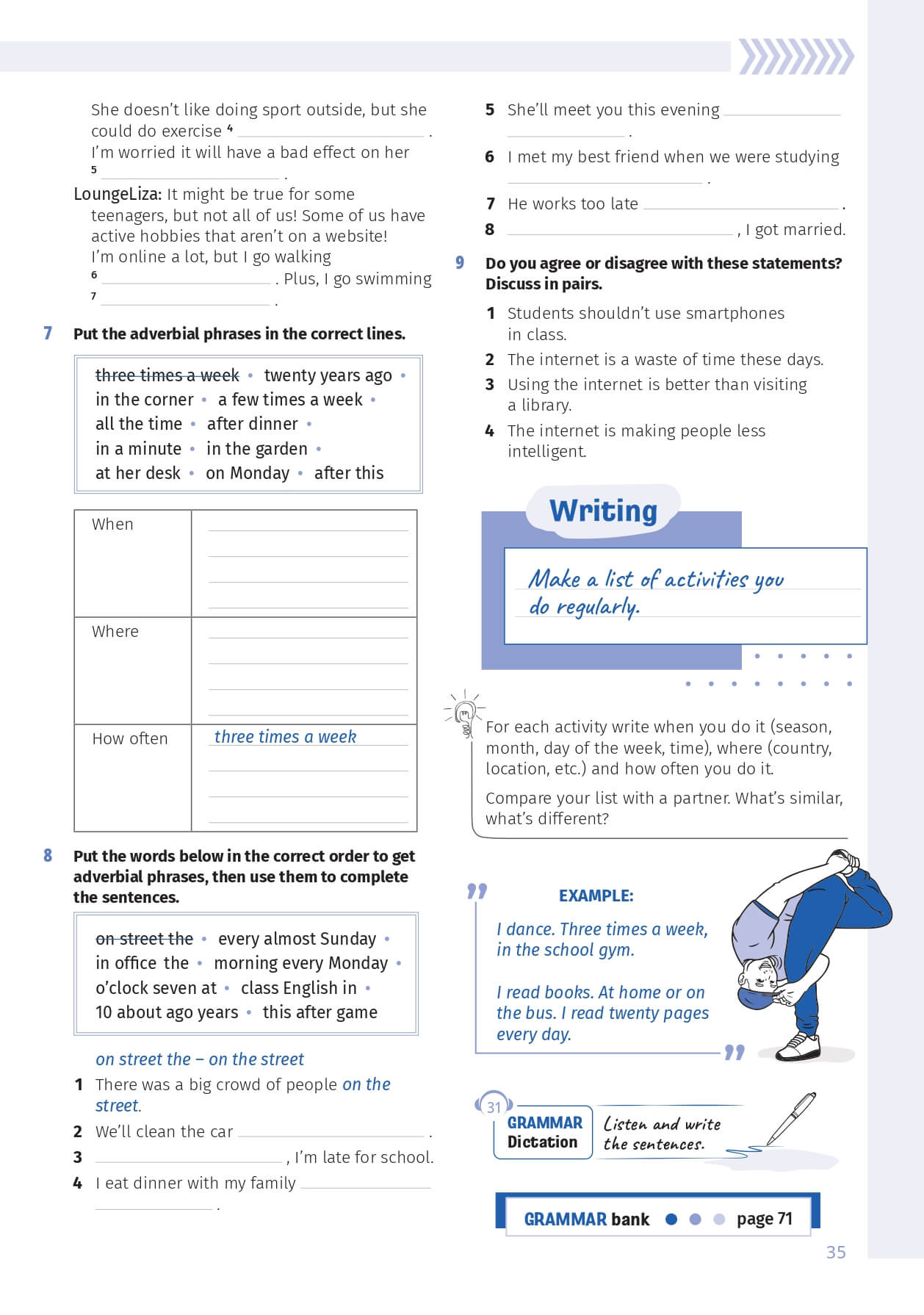 Добрий день. Відповіді за посиланням відсутні.
Добрий день! Відповіді можна скачати за наступним посиланням: https://publishing.dinternal-education.ua/grammar-in-focus/
Добрий день! Якщо я не помиляюсь, в аудіоматеріалах з Вашого посилання відсутній Track 1. АУДІО МАТЕРІАЛИ доступні за посиланням https://publishing.dinternal-education.ua/grammar-in-focus/audio.html
Добрий день! Дуже дякую, що написали нам. Дійсно не вистачає першого треку. Наші технічні спеціалісти вже працюють над тим, щоб виправити цю помилку. Зараз ви можете скачати ВСЕ аудіо за альтернативним посиланням: https://drive.google.com/drive/folders/1TW-iiN4geXtqvr4lm1x3SL1f_NaMrckc
Для того, чтобы оставить отзыв авторизуйтесь